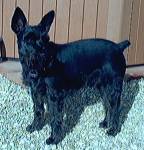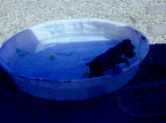 A pool is a must here in AZ!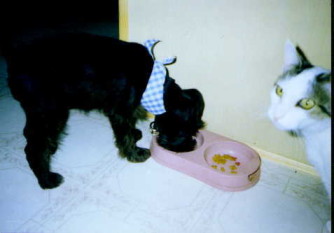 That's right cat....you've been replaced!

---





Hi- I'm Sam
I was born in Tempe Az on 4/11/98 and moved to Avondale with my new family that summer. I am a miniature schnauzer. That means I am a very smart and handsome guy. If you don't believe me, just check out some of the schnauzer links listed below. You will see that schnauzers are where it's at!

THINGS I LIKE

playing tackle or hide n seek with my boy, Myles
beating up on Patches the cat but I never bother Baby, the other cat!!
tearing up my stuffed newspapers
chasing bugs or lizards
sleeping with my head on a pillow
grapes
My new little (big) brother Gino




THINGS I DON'T LIKE

My toe nails cut
Being put out when company comes
Being rudely awakened and put outside
When everyone is going out and they leave me home~ GRRRR
did I mention being put OUT???